Thiepval Memorial
The names of 30 men of Ulverston are recorded at Thiepval, the memorial to the fallen with no known grave who died on the Somme in France in the Great War.
The Commonwealth War Graves Commission website also has information on the Thiepval Memorial.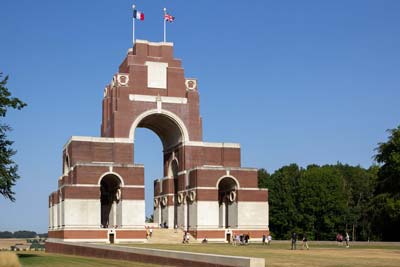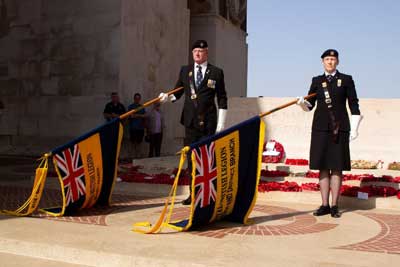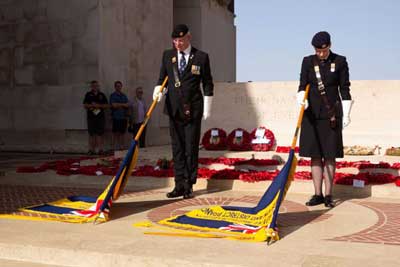 The Bransty and Ulverston British Legion standards are dipped for the Last Post at the Thiepval Memorial with Rod Eglin and Janet Eglin.